Reef Safe
Enjoying with Distance
At the Reef Yucatán Hotel we have prepared ourselves during this time when we were away and strengthened our commitment to all of you, working to train ourselves and have everything ready for our reunion. Our priority is and will continue to be safeguarding the health and well-being of our visitors, guests, suppliers and collaborators, for this reason we have implemented safety and hygiene protocols in prevention against COVID-19 to guarantee that you will feel safe and as if you were at home.
Therefore, the execution of these prevention protocols against COVID-19, allows us to provide confidence to all our visitors, guests of Hotel Reef Yucatán.
Reception
In order to access the Hotel, it will be necessary to pass with an arrival Check Up:
Temperature control.
Use of antibacterial gel
Mandatory use of mask
Shoe cleaning upon arrival using disinfectant mats
Guests' luggage will undergo a disinfection process upon arrival at the hotel.
"Safe Distancing" signage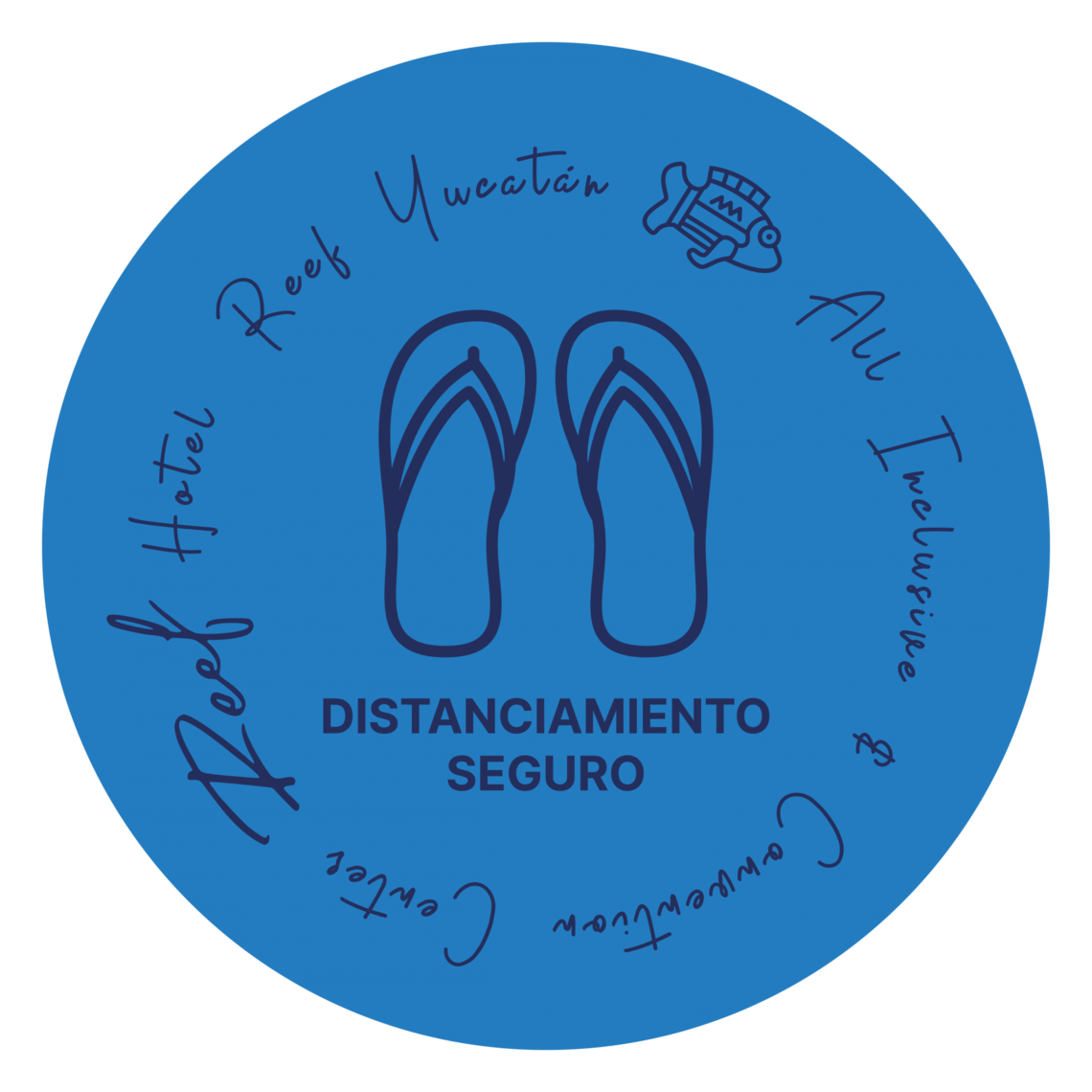 Rooms
Daily disinfection of manipulable elements.
Fogging of walls, curtains
Cleaning of surfaces with sanitizing liquid.
Hot steaming on sheets and pillows.
Swimming pools
Nebulization of lounge chairs and surfaces.
"Safe distancing" from lounge chairs.
Restaurant & Snack Bar
Maximum capacity of diners.
Assisted buffet mode.
"Safe Distance" signage on the floor indicating the distance that each guest must keep from each other.
Protective acrylic barriers in food areas and bars.
Safe distancing in furniture (tables and chairs)
Certifications and recognitions